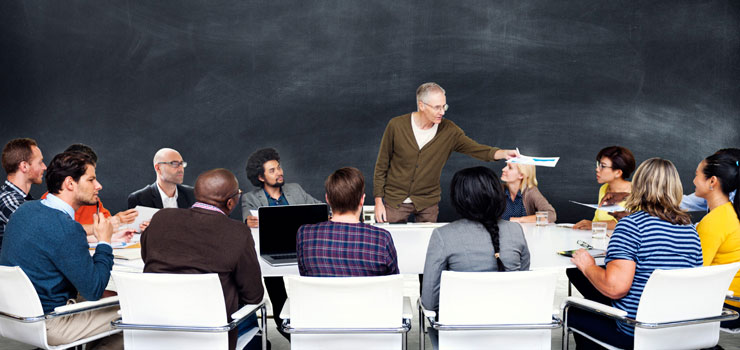 I wrote recently about how small businesses and entrepreneurs are the lifeblood of our country's success, but are we doing enough to provide entrepreneurs with the skills they need to succeed?
I'm not so sure. Too often the education system defines success in terms of academic recognition—the ability to memorize, write exams, to score well on aptitude tests. These are great skills to have, but do they ultimately lead to careers? Just ask any millennial how their university degree is serving them in their job search. (Hint: one in four university-graduating millennials are employed in jobs that don't need their degrees, and Canadians under the age of 30 have struggled in recent years to find work1.)
More important, are they the skills needed for entrepreneurial success?
To answer that, let's look first at what those skills are. A recent article in Entrepreneur presented the 17 skills required to succeed as an entrepreneur2. Believe it or not, it's hardly an exhaustive list, but let's narrow the scope to six that I think are especially key:
Money management – An entrepreneur can't succeed in business if they cannot build a budget and stretch a dollar. What macro- and micro-economics class teaches these skills? Fortunately in the LBM community, where there are a number of second and third-generation business owners, these skills were taught early and often, but what about elsewhere?
Long-term vision – Success doesn't come immediately, as a similar list in Forbes3 put it, "Overnight success may take 7 to 10 years." Entrepreneurs need the patience and persistence to keep going, to pause, plan and refocus efforts. Part of this long-term vision is also the focus on the next steps.
Staff hiring, management and retention – From being able to assess one's own strengths and weaknesses and hiring staff that complement them, to the training and managing of that staff and ultimately the ability to encourage, motivate and develop them is absolutely crucial. These aren't skills gained from university team assignments.
Continuous learning and trend-spotting – Canadian entrepreneurs are masters at recognizing and adjusting to the winds of change. Business climates move fast, entrepreneurs must stay on top of a constantly changing market, and up to date on the technologies that promise to disrupt the industry.
Resiliency – Business success, especially for early-stage companies, is often a case of two-steps-forward, one-step-back. Without the ability to deal with failure, the future can look pretty dismal, and that can quickly become reality. How, if at all, does our current education system help future business leaders to prepare for setbacks?
Selling the sell – Having a vision, the right staff, and learning the market is great, but what many small business owners fail to understand is how to sell their business to bankers, financial institutions, or investors. Whether selling their business or renegotiating a line of credit, you need to be able to "sell the sell." There are plenty of training materials to guide you, but they are rarely in an educational environment.
Canada has some fantastic universities, but the question remains: are they fostering or dulling the skills entrepreneurs need?
The University of Waterloo, for example, is a leader in education through their co-operative education program4. Since the '60s the university has partnered with industry to expose students to real world situations, which has made them better students and better employees. But has it made them more entrepreneurial?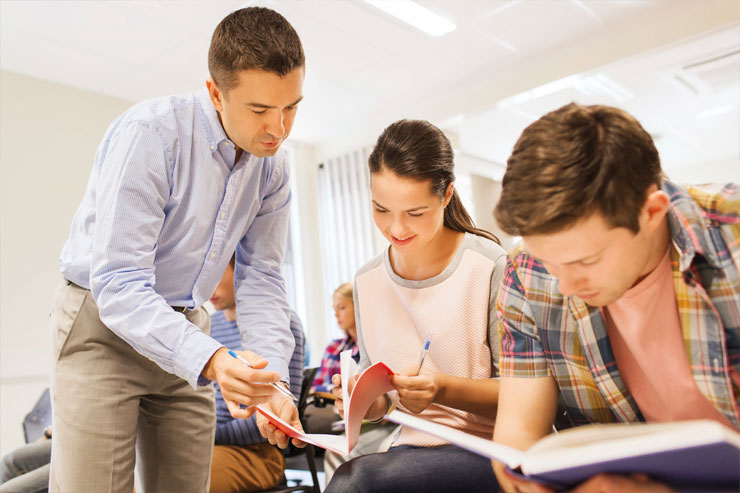 In recent years a more concerted effort is definitely being made to address and help foster the entrepreneurial spirit in our youth—at all ages. For example, a middle school on Cape Breton Island, N.S. is teaching entrepreneurship from an early age5 as students are taught to grow and sell their own produce to the local community. It's a great program, and may go a long way toward sparking the flame of entrepreneurship.
But what role does post-secondary education play in creating our next generation of entrepreneurs? Although college campuses are often home to incubators, labs, start-up accelerators and the like, do they actually teach the skills that entrepreneurs need? And are they even skills that can be taught there?
What do you think? What skills do you feel are most crucial to entrepreneurs? Share your thoughts.
References